OSUNTIA TV....stay tuned!
Gay is a term that refers to a homosexual person or the trait of possessing sexual and emotional attraction towards members of the same gender or sex. 
Although, the same-sex marriage has been made legal in some countries like United States, Britain, and Canada, it is not only frowned at here in Nigeria but also prohibited under the law.
Details

Hits: 1560
It is no longer news that the economic situation of Nigeria is quite bad. Wise Nigerians no longer rely on one source of income especially those that are civil servants. Thus, in these hard times, one needs to think of a business that requires low capital but gives much profit.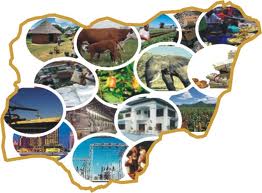 This means that more than capital, great skills, efforts and a good business plan would be required.  If one is well equipped with the fundamental resources and knowledge, it is quite easy to start a lucrative business.
Details

Hits: 798
Details

Hits: 293
The Federal Government has declared September 12 and 13 respectively as public holidays to celebrate Eid-el-Kabir.

The Minister of Interior,Lt Gen.Abdulrahman Dambazau(retd.),speaking on behalf of the Federal Government,
Details

Hits: 328
BreakingNews  - Mark Zuckerberg`s Gift: Nigeria Will Shape the World......
On the eve of my birthday, I glued my eyes to the live broadcast of Mark Zuckerberg's town hall meeting with software developers and entrepreneurs in Lagos. Even though I had other pressing tasks to attend to, I stayed glued.
Mark spoke extensively on the mission of Facebook to connect the world; but what struck me from this town hall meeting was how he painted a rosy picture of Nigeria's future.
Details

Written by

scholar

Hits: 401
Let me say that divine providence, coupled with very selfless urge to serve the people, primarily informed my incursion, as they would say, into "the murky water" of politics. At the same time, I must emphasis that politics, in itself, flows in my family. My paternal grandmother, Madam Adeboyin was one of the outstanding Iyalodes that Edeland has ever produced. Vibrant and effervescent, she begot my father, the late Balogun of Edeland and a Senator in the second republic, Papa Raji Ayoola Adeleke of blessed memory. I believe, in part, that the continuity to serve the people was
Details

Hits: 377
The Nigerian Currency Naira, remain unchanged at the Parallel Market according to report.
Nigeria's currency, Naira has remained at N425/$1 in the black market today, September 6, as it was on Monday, September 5
Details

Hits: 310
Goodluck Jonathan administration failed to settle an outstanding debt of N65 billion owed to fertilizer suppliers. in view of this, the present administration had to settle those debts so that the fertilisers suppliers could begin to supply fertilizers again.
Details

Hits: 300