OSUNTIA TV....stay tuned!
The United States of America and the United Kingdom have expressed no doubt in the ability and commitment of Acting President Yemi Osinbajo to continue with the anti-corruption war and economic revival in Nigeria.
Details

Hits: 1064
The presidency has not received the details of the 2017 Appropriation Bill which was passed into law by the National Assembly on Thursday.
Details

Hits: 362
Apart from your activity causing the bank to freeze your account, there are certain times when the government or court may ask the bank to freeze your account.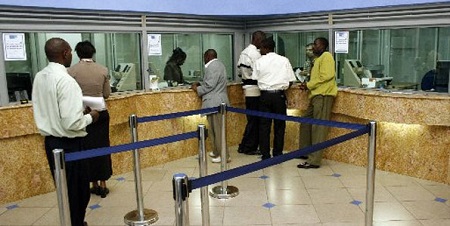 Details

Hits: 290
A staff of a new generation bank in Osogbo, Osun State, Abidemi Wasiu, who allegedly stole N8,449,000, from the accounts of two customers, was, yesterday, charged before an Igbosere magistrate's court, Lagos.
Details

Hits: 379
RE: Letter to Governors of Ondo, Ekiti, Oyo, Osun, Lagos and Ogun States


The attention of Odu'a Investment Company Limited (ODU'A) has been drawn to a publication by Chief (Dr) Isaac F. Akintade (immediate past chairman of Odu'a Investment) whose nomination as a Director was withdrawn by Ondo State Government on 22nd March, 2017 on Page 5 of The Nation Newspaper of Wednesday, 19th April, 2017 titled as above.
Details

Hits: 924
To boost the Nigerian tourism sector, the Dubai Afrika recently unveiled its latest ambassador, Nigerian striker, Odion Ighalo in Lagos.  Dubai Afrika is an online Travel and Entertainment Platform.
Details

Hits: 297
As of May 9, a total of 13,420 suspected cases had been reported in 23 states with 1,069 deaths, giving a fatality ratio of eight per cent, the CDC said in a statement.
Details

Hits: 275
The National Bureau of Statistics on Thursday released the Internally Generated Revenue figures for 35 states for the 2016 fiscal period with the total IGR rising by 17 per cent.
Details

Hits: 841