OSUNTIA TV....stay tuned!
President Muhammadu Buhari has approved new appointments in 13 Federal Government agencies, the office of the Secretary to the Government of the Federation announced Monday evening.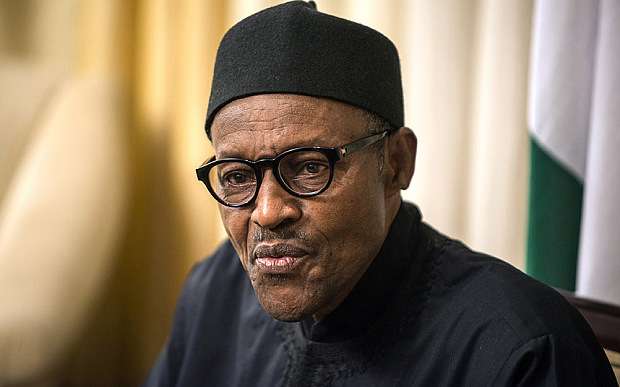 A statement signed by the Director (Press) Bolaji Adebiyi gave the new appointments as follows:
Details

Hits: 353
A pan-Yoruba socio-political group, Afenifere, and some social rights associations have advised the National Assembly members to reduce their jumbo pay in view of the economic recession in the country.
Details

Hits: 514
A coalition of civil society organisations under the aegis of Nigerian Humanitarian Association, has warned the Inspector-General of Police, Ibrahim Idris, officials of Independent National Electoral Commission, INEC, and
Details

Hits: 559
Barrister Aisha Wakil says Boko Haram terrorists have pull forward a request that she represents them in negotiations with the government to secure the release of the Chibok girls. The alleged request by the sect for negotiations comes day after President Muhammadu Buhari said the UN should intervene and negotiate with the terrorist group.
Wakil on her part, said she was willing to negotiate with the government for the release of the girls. Barrister Aisha Wakil, otherwise known as Mama Boko Haram, has said that the insurgents are ready to begin negotiations with the Nigerian government to secure the release of the Chibok girls.
Details

Hits: 458
The senator representing Lagos Central federal constituency and wife of APC's National Leader, Asiwaju Bola Ahmed Tinubu, Remi, was a year older on Wednesday, September 21.
Tinubu, who clocked 56 was celebrated by her colleagues – senators of the All Progressives Congress (APC) at the National Assembly. Isiaka Adeleke, who represents Osun West, in his birthday message, described Tinubu as an "amazing woman".
Details

Hits: 378
As a part of the silver jubilee anniversary of the creation of Osun State on August 27, 1991, President Muhammadu Buhari on September 1, 2016 commissioned Osogbo Government High School.
The school has the capacity to accommodate 3,000 pupils, equipped with modern academic and sporting facilities is rated as one of the best schools in Nigeria.
The status of the school is just one of Gov. Rauf Aregbesola's resolve to standardise education in the state.
Details

Hits: 480
Copyright Society of Nigeria (COSON) has resolved to commence heavy litigation against copyright infringers and royalty defaulters in Oyo, Ondo, Ogun, Osun, Ekiti and Kwara States of Nigeria.
Details

Hits: 808
The bid to survive the prevailing economic downturn even if by dubious means has landed 27-year-old  Atinuke Olawoyin in court in Osun State.


Atinuke who was brought before an Osun State Magistrate's Court sitting in Ile-Ife over alleged impersonation and forgery however pleaded not guilty to charges preferred against her.
Details

Hits: 485