OSUNTIA TV....stay tuned!
A young man narrowly escaped death following a case of mistaken identity, the man said he was on his way from Abuja when he noticed that his car is being sprayed by bullet. The policeman after the incident later told him that have gotten information that armed robbers were going to pass around the place and that they have decided to take them on surprised by shooting the first car at sight which happened to be his and later apologize.
See what happened
Details

Hits: 422
New tracking method adapted to all budgets.
Lost your car and can't remember where you parked? It happens to the best of us: wandering aimlessly through parking lots, clicking the panic button on your key chain to get your headlights to illuminate.
Details

Hits: 452
A former Chief Economic Adviser to ex-President Olusegun Obasanjo, Prof. Ode Ojowu has urged President Muhammadu Buhari-led government to work with the nation's states and local governments in massive food production as part of measures to overcome the recession facing the country.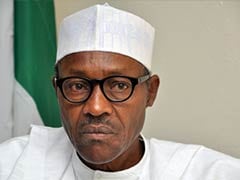 Details

Hits: 487
Gay is a term that refers to a homosexual person or the trait of possessing sexual and emotional attraction towards members of the same gender or sex. 
Although, the same-sex marriage has been made legal in some countries like United States, Britain, and Canada, it is not only frowned at here in Nigeria but also prohibited under the law.
Details

Hits: 2865
It is no longer news that the economic situation of Nigeria is quite bad. Wise Nigerians no longer rely on one source of income especially those that are civil servants. Thus, in these hard times, one needs to think of a business that requires low capital but gives much profit.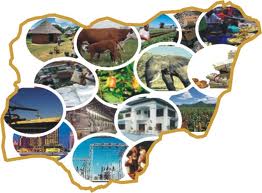 This means that more than capital, great skills, efforts and a good business plan would be required.  If one is well equipped with the fundamental resources and knowledge, it is quite easy to start a lucrative business.
Details

Hits: 1115
Details

Hits: 466
The Federal Government has declared September 12 and 13 respectively as public holidays to celebrate Eid-el-Kabir.

The Minister of Interior,Lt Gen.Abdulrahman Dambazau(retd.),speaking on behalf of the Federal Government,
Details

Hits: 509
BreakingNews  - Mark Zuckerberg`s Gift: Nigeria Will Shape the World......
On the eve of my birthday, I glued my eyes to the live broadcast of Mark Zuckerberg's town hall meeting with software developers and entrepreneurs in Lagos. Even though I had other pressing tasks to attend to, I stayed glued.
Mark spoke extensively on the mission of Facebook to connect the world; but what struck me from this town hall meeting was how he painted a rosy picture of Nigeria's future.
Details

Written by

scholar

Hits: 599