OSUNTIA TV....stay tuned!
A British man has been charged of trying to assassinate Donald Trump at a Presidential rally in Las Vegas.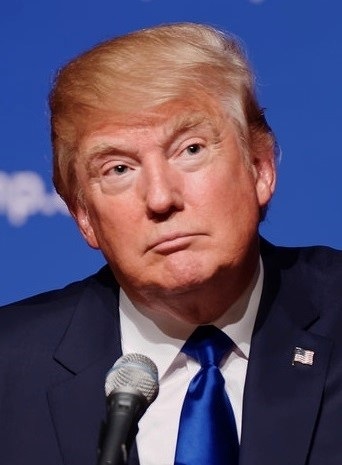 Michael Steven Sandford allegedly attempted to kill the presumptive Republican presidential nominee on Saturday.
Details

Hits: 579
The resident doctors at the Obafemi Awolowo Teaching Hospital,ile ife,OAUTH ,osun state has seized their services to patients in the hospital.

As regards to the Nationwide indefinite strike which was embarked upon by the doctors to press home demands on issues related to their welfare.
Details

Hits: 698
The Governor of Osun State, Rauf Aregbesola, on Monday said neither his government nor himself has ever ordered the use of Hijab by female Muslim students in public schools in the state.


He said this at the roundtable on Development Collaborative Framework for Education Development and Advancement organised by the Development and Advancement in Western Nigeria (DAWN) in Osogbo.
Details

Hits: 810
As a new Interbank market opens today, Nigeria's naira was quoted at 255 against the U.S. dollar
GREAT NEWS!!!
Nigeria's central bank said last week it would scrap its fixed exchange system which has seen the currency pegged at 197 to the U.S. dollar for the past 16 months.
Details

Hits: 640
Jide Omokore who is an associate of the former petroleum Minister,Diezani Alison Madueke has been arrested by The Economic and Financial Crimes Commission(EFCC) on money laundering charges today June 20,2016.
Details

Hits: 616
The report that the Chief judge of Osun state has granted an order compelling the state governor, Ogbeni Rauf Aregbesola to provide information about the debt profile of the state has been Denied by the State Government.
Details

Hits: 667
THE Osun State chapter of the Peoples Democratic Party, PDP, yesterday urged all security agencies, Interpol, the Presidency and United Nations
to dispassionately monitor activities of Governor Rauf Aregbesola which the party alleged can cause religious crisis in the country. Aregbosola
Details

Hits: 674
The former student of Obafemi Awolowo University In Ile ife who resides in Ede osun state has been reported to have hacked her mother to death with cutlass.
Even after this, he sat down beside the corpse for several hours.
Mr Ajibade Egbedele, the acting (PRO) of Osun State Police Command,said the killing occurred around Oba Laoye area of Ede town on Sunday.
Details

Hits: 903