OSUNTIA TV....stay tuned!

The Federal Government, on Wednesday, May 11, 2016, announced the removal of fuel subsidies in Nigeria.
The move will cause a rise in the price of petrol and the product will now sell for as much as N145 per litre.
Details

Hits: 824
The 70years old businessman tied the knot with his fiancee Lauren Wooden on May 7 at the luxe Auberge du Soleil resort in California's Napa Valley.
The couple had a 100-person guest list which included L.A. Reid, actor Leon Robinson and Bill Clinton's former chief of staff Mack McLarty, who is also Johnson's partner in an auto dealership business.
Details

Hits: 1659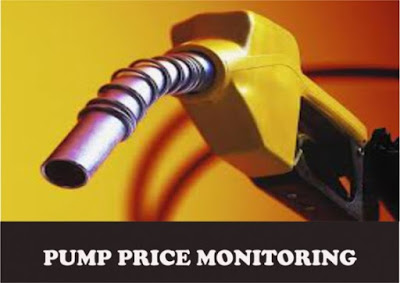 At last the federal government has removed its subsidy on Premium Motor Spirit (PMS) popularly known as fuel. This Is according to the news received from Vanguard.
Details

Hits: 801
When you mention Bank Draft, Micro-finance Banks quickly comes to mind but Firstbank is putting an end to that right now by lunching a service for Civil servant and other customers to access money that are not even in their account yet. Any customer who applied for this can enjoy 24 hours access to funds that can be repaid later.
Details

Written by

General Secretary

Hits: 1226
It is a good news and way to go to have this succor at this time from organizations such as Infotech who brings it to the limelight that Facebook is partnering with Airtel to bring free basic internet services to Nigerian. This is a sign of relief that this organization are beginning to remember Africa in their generous planning. 
Details

Written by

General Secretary

Hits: 1138
It was gathered today that Full payment of salary would be rolling in as soon as the 2016 budget is passed in Osun State or rather State of Osun. Hopefully, this would clear the air and workers can have genuine smile on their face again.
"Mr Najeem Salaam, the speaker of the House of Assembly of the State
Details

Written by

General Secretary

Hits: 1121
Ice Prince Zamani took to his twitter page saying
"Just recorded the biggest song of my life, cant wait
This has keep his fans in great anticipation, waiting to see what the Chocolate city artiste have in store to release.
The rapper's sophomore album "Fire of Zamani" as well as his 2015 "Trash Can" EP were both dubbed not so impressive by industry critics and music analysts alike,
Details

Hits: 868
Now That The Niger Delta Avengers Militant Group has Decided to listen to the appeals from  prominent Nigerians, notable organisations and pressure groups appealing to them to lay down their arms.
The group has now Come up with a list stating their conditions for truce. the list just contain ten different terms and conditions
Details

Hits: 824