OSUNTIA TV....stay tuned!
Despite meeting the bailing out condition,Jude Ndukwe, aide to former Aviation Minister,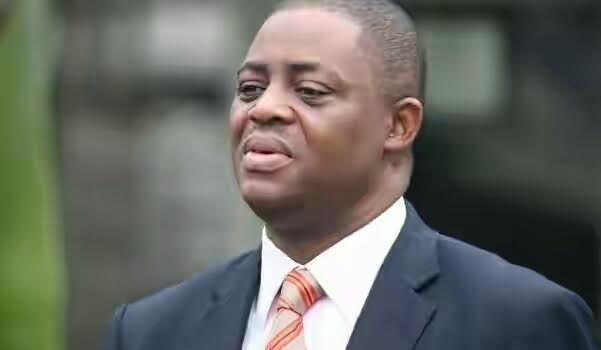 Femi Fani-Kayode on Tuesday decrbied that despite meeting the bail conditions set by the Economic and Financial Crimes Commission, EFCC, Fani-Kayode was still being held by the anti-graft agency. He released a statement expatiating on this which reads thus;
Details

Hits: 884
Ben Bruce is one of the Nigerian Senator who seems to always make sense at the right time, even dough most of his opinion are not always a welcome idea by other on the floor of the House but He is a relentless sense making machine as he has proven this more to Nigerian especially through his hub on a private Nigerian TV station he owned(Silverbird).
And this time in his reaction in Abuja today Tuesday he said "The problem here is, the government is selling the wrong argument; the argument is not the price of petrol, the argument should be the cost of transportation.
Details

Written by

General Secretary

Hits: 1212
EFCC is not exactly relenting in their economic and financial crime prosecution, arresting and granting bails. It was reported that on Monday evening, the Chief Secretary to the Ex- President was arrested. Even dough the reason for his arrest is presently undisclosed as at the time we are done compiling this report
Details

Written by

General Secretary

Hits: 1042
Application for Nigerian Police Recruitment of some different 10,000 cadre began
in some weeks ago and is now officially closed, it is evident that the numbers of
unemployed Nigerians who put up for this recruitment exercise by application is
extremely enormous.
Details

Written by

General Secretary

Hits: 806
The Federal Government on Friday alerted Nigerians to the outbreak of a killer disease known as Stevens-Johnson Syndrome in the country.
The Minister of Health, Prof. Isaac Adewole, who announced the outbreak of the disease at a news conference in Abuja, said the disease had killed one person
Details

Hits: 817
At the emergency meeting of the National Executive Committee of the Nigeria Labour Congress on Friday took a decision to
embark on "total strike" on Wednesday to protest the increase in the fuel pump price from N86 and N86.50k to N145 per litre by the Federal Government.
Details

Hits: 1004
Another explosion rocked Chevron's Makaraba line making it the second time the same facility will come under attack.
It was learnt that the Makaraba line had been abandoned before yesterday's explosion since last week's attack on the offshore Okan manifold.
Details

Hits: 796
The popular Nigerian Striker made a move to the Chinese Super League after swapping the Seattle Sounders for Shanghai Shenhua in February.
He netted a brace on Thursday, May 12 to help his new side beat Qingdao Jonoon 5-0 in the Chinese FA cup 3rd round at the Hongkou Stadium.
Details

Hits: 1008